Important Links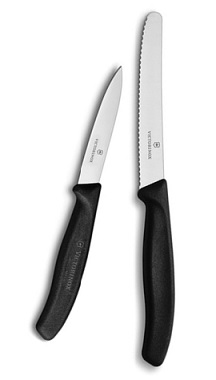 Black Utility & Paring Knife Set
$14.99
$11.95

Save: 20% off

Reviews
---

Venison Summer Sausage Kit (10 lbs.)
Excellent,simple to use. I also purchased a grinder from Butcher & Packer with sausage stuffer, and ...
Date Added: 12/15/2009 by Michael Powell
---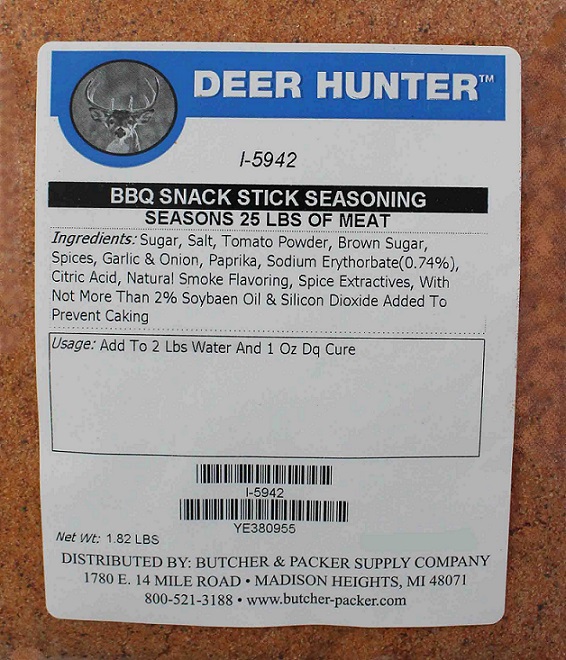 BBQ Snack Stick Seasoning
I just want to say your BBQ seasoned snack stiks are a big hit with my jerky and summer sausage cust...
Date Added: 02/10/2009 by Barry Brady
---

Jaccard (R) Meat Tenderizer
This is a great tenderizer. I have tried most and this one works well and is so well built I expect ...
Date Added: 01/10/2009 by Christian Boessen
---

14" Sharpening Steel - Sheffield Butcher's Steel
This is the best you can buy... there is no other brand that can compete.. I love it and have bought...
Date Added: 11/26/2008 by Larry Lahr
---

Maple Sugar Cure
this cure is really the best for pork side,smoked bacon.i have used for years and always get,that wa...
Date Added: 08/30/2008 by michael canniff
---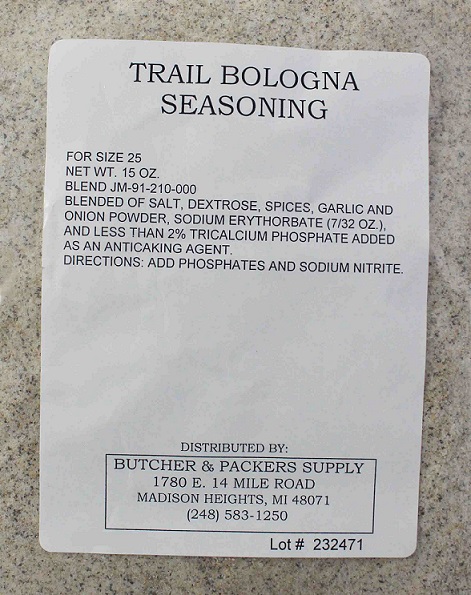 Trail Style Bologna Seasoning
I am from Ohio and very familiar with the trail bologna in Amish country and believe it to be the be...
Date Added: 12/11/2007 by Eric Cunningham
---